Digital rewrites the rules of business
A complimentary Forrester webinar
Digital transformation requires an overhaul of your entire business: from culture to leadership, skills, and even business models. The tech organization has a steep mountain to climb. To continually improve customer outcomes and simultaneously increase operational agility, companies need to reinvent themselves, placing technology at the core.
In this complimentary webinar, Forrester's Nigel Fenwick and Ted Schadler outline the four new rules of digital business and how to use them to become a digital innovator — or fade into oblivion.
Date and time:
Wednesday, August 30, 2017
11:00 a.m.–12:00 p.m. EDT
8:00–9:00 a.m. PDT
4:00–5:00 p.m. GMT
Duration:
1 hour
Key takeaways
Forrester Analysts Ted Schadler and Nigel Fenwick will introduce the new rules of digital business to arm you with the tools to transform your own business. You'll learn how to:
Master digital's new rules of business.
Differentiate through digital innovation.
Identify the technologies that will transform their digital experiences and operations.
Hosted by: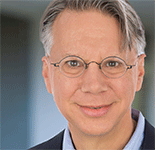 Ted Schadler
Vice President, Principal Analyst
Forrester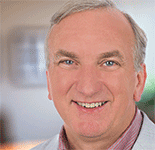 Nigel Fenwick
Vice President, Principal Analyst
Forrester