The customer experience leadership gap
A complimentary Forrester webinar
Customer experience leaders are struggling to maintain their edge, and their competitors are catching up — albeit slowly. Is there a limit to how good CX can get? Is there a point at which CX improvements get too expensive to justify? Or can companies improve indefinitely and either stay on top or overtake lazy leaders?
Date and time:
Thursday, September 21, 2017
1:00–2:00 p.m. ET
10:00–11:00 a.m. PT
Duration:
1 hour
Have a look at the European CX Index results. Watch the online webinar here.
Key takeaways
During this complimentary webinar, Rick Parrish and Roxie Strohmenger will reveal the surprising answers to these questions and offer actionable advice to companies that want to pursue breakaway customer experiences. Attendees will also get an exclusive look at the results of Forrester's 2017 US Customer Experience Index (CX Index) to understand:
Trends in CX quality and changes among the top performers
How CX performance defines four types of brands within the CX Index
The role that emotion plays in CX-driven customer loyalty
The levers to drive your brand's customer experience success
Hosted by: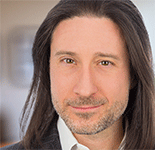 Rick Parrish
Principal Analyst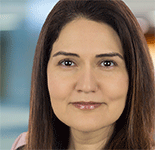 Roxana Strohmenger
Vice President, CX Index