Jump-Start Your Journey to Customer Obsession
A complimentary Forrester on-demand webinar
Many firms are investing to improve customer experience (CX). However, true customer obsession extends well beyond CX initiatives. It requires reinvention of your structure, culture, talent, metrics, processes, and technology.
In this webinar, learn lessons from Australia and New Zealand firms that are benchmarking their customer obsession maturity against that of their peers.
Date and time:
Wednesday, 6 December 2017
11:00–11:40 a.m. AEST
1:00–1:40 p.m. NZT
Duration:
40 mins
Where do you begin on your customer obsession journey?
Forrester's Customer Obsession Assessment (COA) is a 21-statement self-evaluation tool that places enterprises in one of four segments, allowing you to determine the right starting point for a move to customer obsession. It also allows you to gauge your customer obsession maturity against that of your peers.
Webinar key takeaways:
Where should we start our journey toward customer obsession?
How can we benchmark our customer obsession against peers?
How can we nurture a customer-obsessed culture?
What are some best practices that we can model from firms that are more customer obsessed than we are?
Hosted by: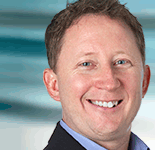 Michael Barnes
VP, Research Director
Join Forrester Vice President and Research Director Michael Barnes in this webinar to understand the habits of Australia and New Zealand firms at different maturity levels, and apply the lessons learned to your own efforts to become customer-obsessed.