Untangle your business strategies for IoT — how to identify the three scenarios
A complimentary Forrester webinar
The growth of internet-of-things (IoT) ideas and technology has sparked excitement — and confusion — with technology and business stakeholders. To derive sense from the complexities of deployment, mapping, and data collection, stakeholders should start by looking at the three fundamental IoT business scenarios. From there, they will be able to assess the business value of IoT and use the technology to optimize, differentiate, and innovate to drive revenue.
Date and time:
Tuesday, December 12, 2017
8:00 a.m. PT
11:00 a.m. ET
16:00 GMT
Duration:
1 hour
Key takeaways
During this complimentary webinar, Forrester's IoT experts Frank Gillett and Paul Miller will lay out the three scenarios and show how the business value of IoT often goes far beyond increased operational efficiency to:
Automate manual activities and create business agility.
Increase customer engagement through personalized experiences.
Transform products to disrupt existing markets and create new ones.
Hosted by: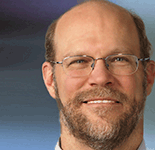 Frank Gillett
VP, Principal Analyst
Forrester
Paul Miller
Senior Analyst
Forrester