Countdown to GDPR — are you ready?
A complimentary Forrester webinar
On May 25, 2018, the new set of privacy rules formed by the General Data Protection Regulation (GDPR) take effect. Every organization — regardless of its location — doing business with the EU market will need to make changes to its oversight, technology, processes, and people to comply with the new rules.Time is running out — but where should you start?
Date and time:
Thursday, September 7, 2017

10:00—11:00 a.m. EDT
15:00—16:00 p.m. GMT
07:00—08:00 a.m. PDT
Duration:
1 hour
Hosted by: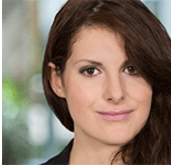 Enza Iannopollo
Analyst, Forrester
During this live webinar, Forrester Analyst Enza Iannopollo will discuss:
The major GDPR changes and how they impact your organization
How to prioritize your initiatives to meet the new requirements on time
How to build a compliance strategy that pleases regulators and your customers alike