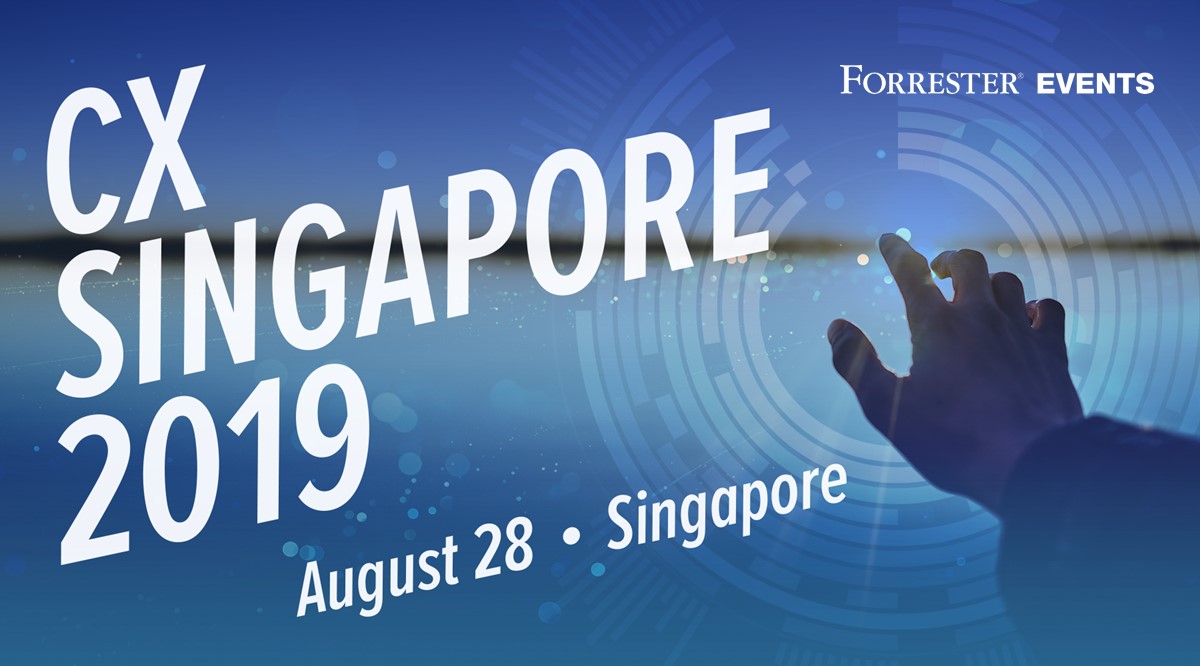 If you are interested to attend Forrester's CX Singapore 2019, don't hesitate to register your interest here and we will get back to you with more information!
Change The Game — Leading Radical CX Innovation
First, the good news.
Customer experience (CX) leaders have successfully elevated and transformed the practice of CX over the past decade. We've become more professional, more analytical, and more focused on business impact. Congratulations!
Now the bad news: we have failed at delivering true innovation.
Yes, we've made incremental improvements. Yes, we've proven adept at following the example of well-known leading CX brands. And yes, we've enthusiastically embraced new digital tools, like chatbots.

But the low-hanging fruit has been gathered. CX performance has plateaued. Now what?

Join Forrester's analysts and industry pioneers in Singapore to find out more this August!