Champion privacy and secure your customers' future
A complimentary Forrester webinar
Security and privacy professionals who defend companies, customers, and critical infrastructure still face the same fundamental asymmetry they always have: Attackers only need to succeed once; we have to succeed every minute of every day.
No one can make that asymmetry go away. But there are ways to reverse some of the tilt and gain a competitive advantage along the way.
Date and time:
Thursday, July 12, 2018
09:00 a.m. ET
14:00 BST
Duration:
45 minutes
Hosted by: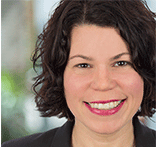 Laura Koetzle
VP and Group Director
During this webinar, Forrester's VP and Group Director Laura Koetzle, will help you understand how to:
Ensure the integrity of the data that drives your insights-driven business.
Improve customer experience and differentiate with security and privacy.
Build and run high-performance privacy and security organizations.