Your digital transformation is not bold enough — five actions to take now
A complimentary Forrester on-demand webinar
Most technology leaders now acknowledge that digital business cannot exist on top of old, monolithic legacy applications. At the same time, most technology executives have been far too conservative in their approach to changing out the back end. Real digital transformation requires fast, sweeping modernization of the old systems into new cloud-based systems that are agile, mobile, and able to deliver disruptive, real-time intelligence.
Date and time:
Day, Month DD, YYYY
H:MM–H:MM
Duration:
1 hour
[Optional:] This webinar is also available at a European-friendly time. Register here.
Hosted by: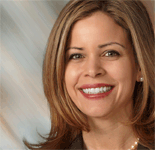 Liz Herbert
VP and Principal Analyst Forrester
In this session, Forrester thought leader Liz Herbert discusses:
The five signs that your current approach is not bold enough.
The approaches for turning your strategy around before it is too late.
How to change the skills profile and environment of your teams.